Willemen Groep
Boerenkrijgstraat 133, BE - 2800 Mechelen
tel +32 15 569 965, groep@willemen.be
Activities
Buildings
Shopping & retail
Industrial & logistics
Integral projects
Building team
Contractor
Location
Steinfort, Capellen, Luxembourg
Client
Architects
PROgroup
Dal Zotto et associés
Engineering Office
Surface area above ground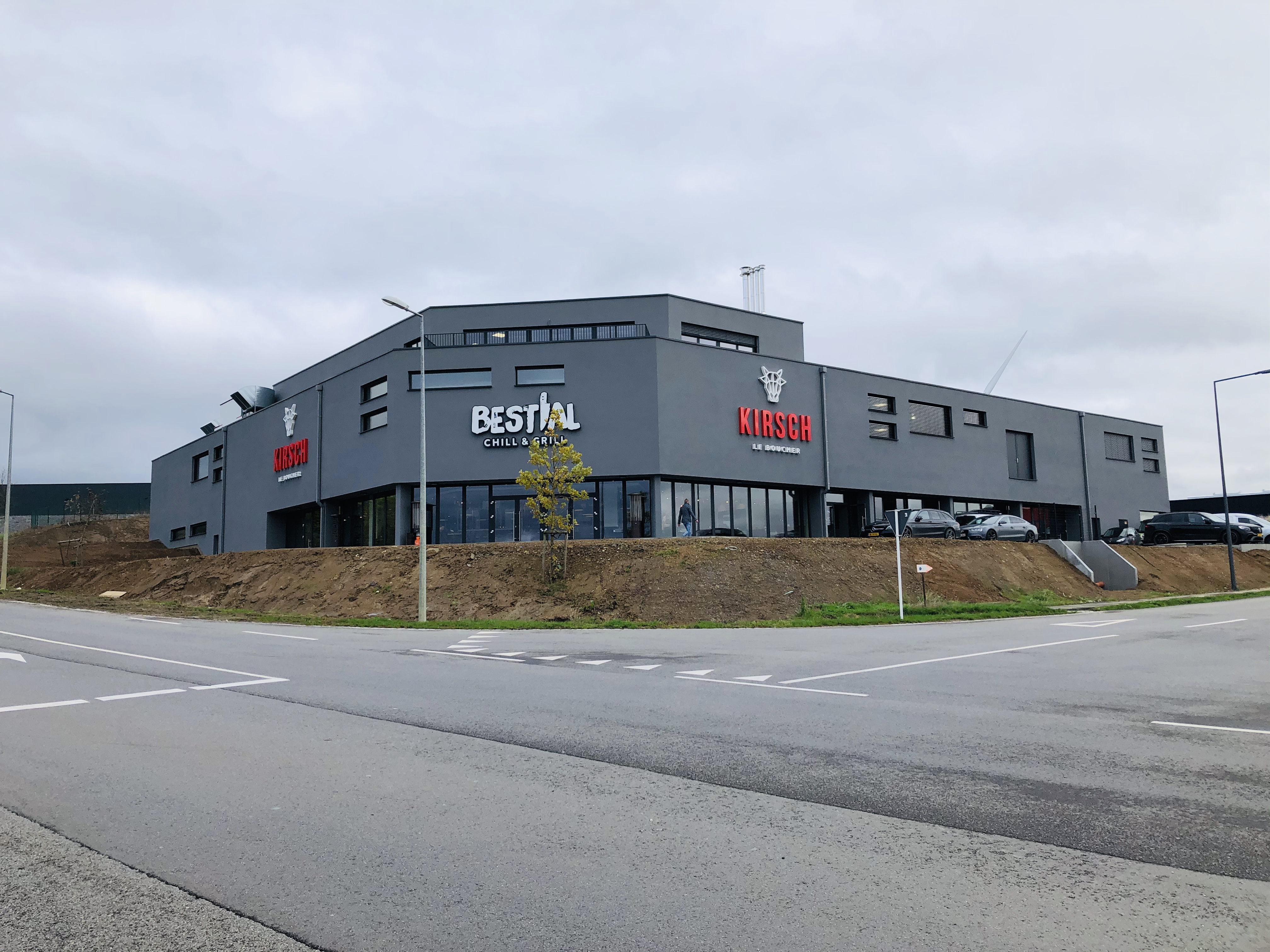 Boucherie industrielle Kirsch dans le zoning ZARO GRASS à Steinfort en Bouwteam.
Rez-de-chaussée (semi-enterré) restaurant, boutique, cuisine, hall de stockage 1.600m².
1er étage : zone de débarquement camion, diverses zones de boucheries avec chambres froides et chambres frigorifiques 1.600m².
2ème étage: bureaux, salle de sport et cantine 445m².
Franki


Chemin des moissons, 10
4400 Flémalle, Liege (Belgium)


tel

+32 4 2505150 | +32 4 3493939
info@franki.be
www.franki.be

Since 1998 Franki has been part of Willemen Groep, the largest family construction group in Belgium.