Willemen Groep
Boerenkrijgstraat 133, BE - 2800 Mechelen
tel +32 15 569 965, groep@willemen.be
Activities
Buildings
Industrial & logistics
Civil Engineering
Railway infrastructure & stations
Contractor
Special features
Location
Doornikselaan, Kortrijk, West-Vlaanderen, Belgium
Client
End User
Engineering Office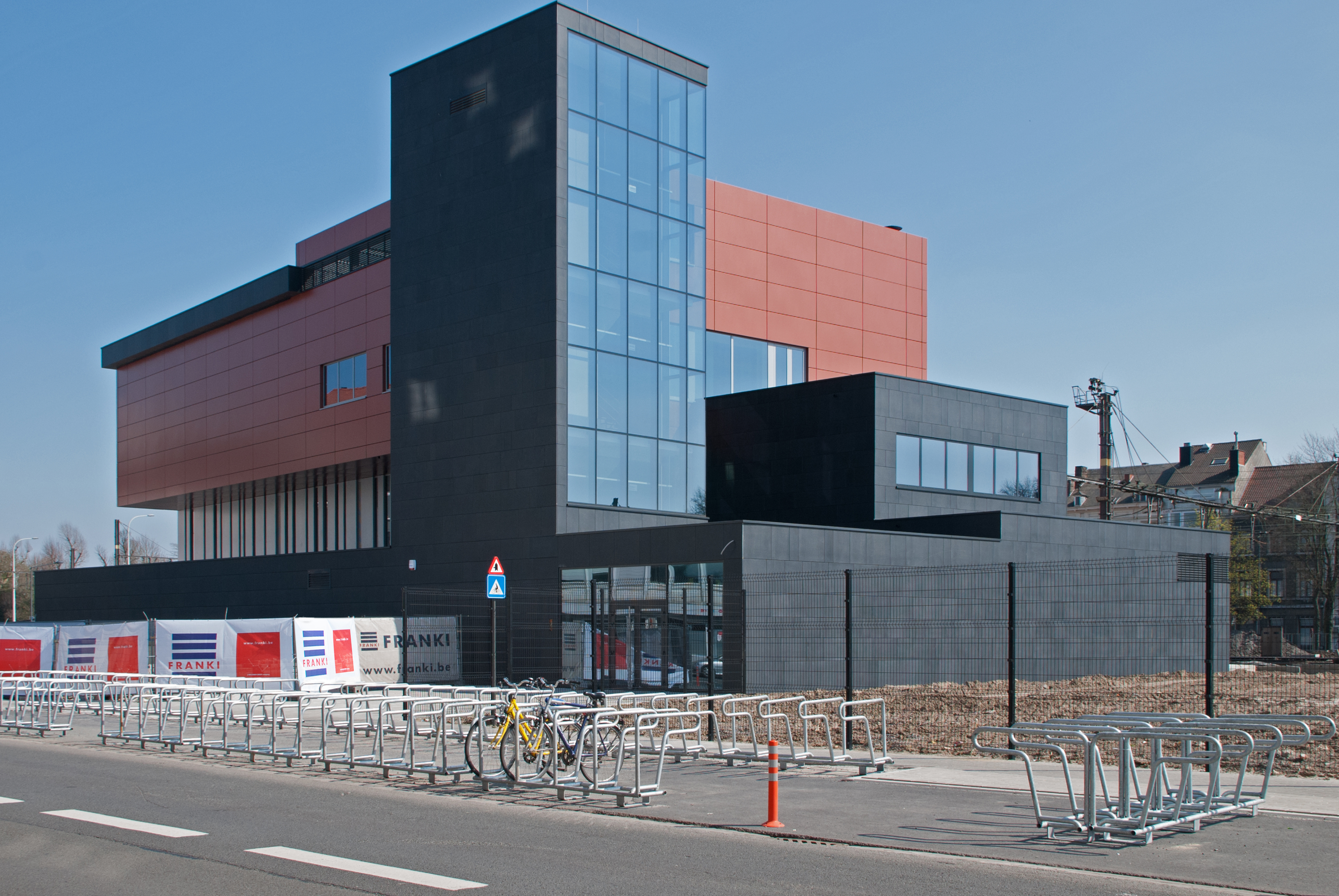 Construction of a signalling centre for the Belgian railways and demolition of an existing post office building.The complete building forms a Faraday cage to protect the railway signalling.This was accomplished by earthing 4,100 m² of concrete walls and interconnecting all concrete reinforcement.
Foundation: 134 screw piles
Earthworks: 3,000 m³
Structure: Reinforced concrete: 2,510 m³ concrete and 215 tonnes of rebar
Sectional steel: 50 tonnes
External wall cladding: 620 m² aluminium panels, 2,000 m² stone panels, 155 m² glass curtain walling.
Heating + Cooling: air critical premises by heating with convectors
climate control boxes with air reversal on heat
ventilation of premises with high-voltage air groups
control via PRBA's
lightning protection of structures and people
lightning protection of electrical and electronic systems
ICT equipment (data cabinets, cabling, fire alarm cables + + access control and security in fallow)
lighting, control by KNX KNX DAL / gateways
power supply through assured power: power over infrabel power distribution and power over the public grid via separate routes
electric lift
Franki Construct


Kartuizersweg 1
2550 Kontich (Belgium)


tel

+32 3 821 16 80
FCVINFO@franki.be
www.franki.be

Since 1998 Franki Construct has been part of Willemen Groep, the largest family construction group in Belgium.