Willemen Groep
Boerenkrijgstraat 133, BE - 2800 Mechelen
tel +32 15 569 965, groep@willemen.be
Activities
Civil Engineering
Bridges
Contractor
Location
Schijnpoortweg, Antwerpen, Antwerpen, Belgium
Client
Engineering Office
Span
Surface area above ground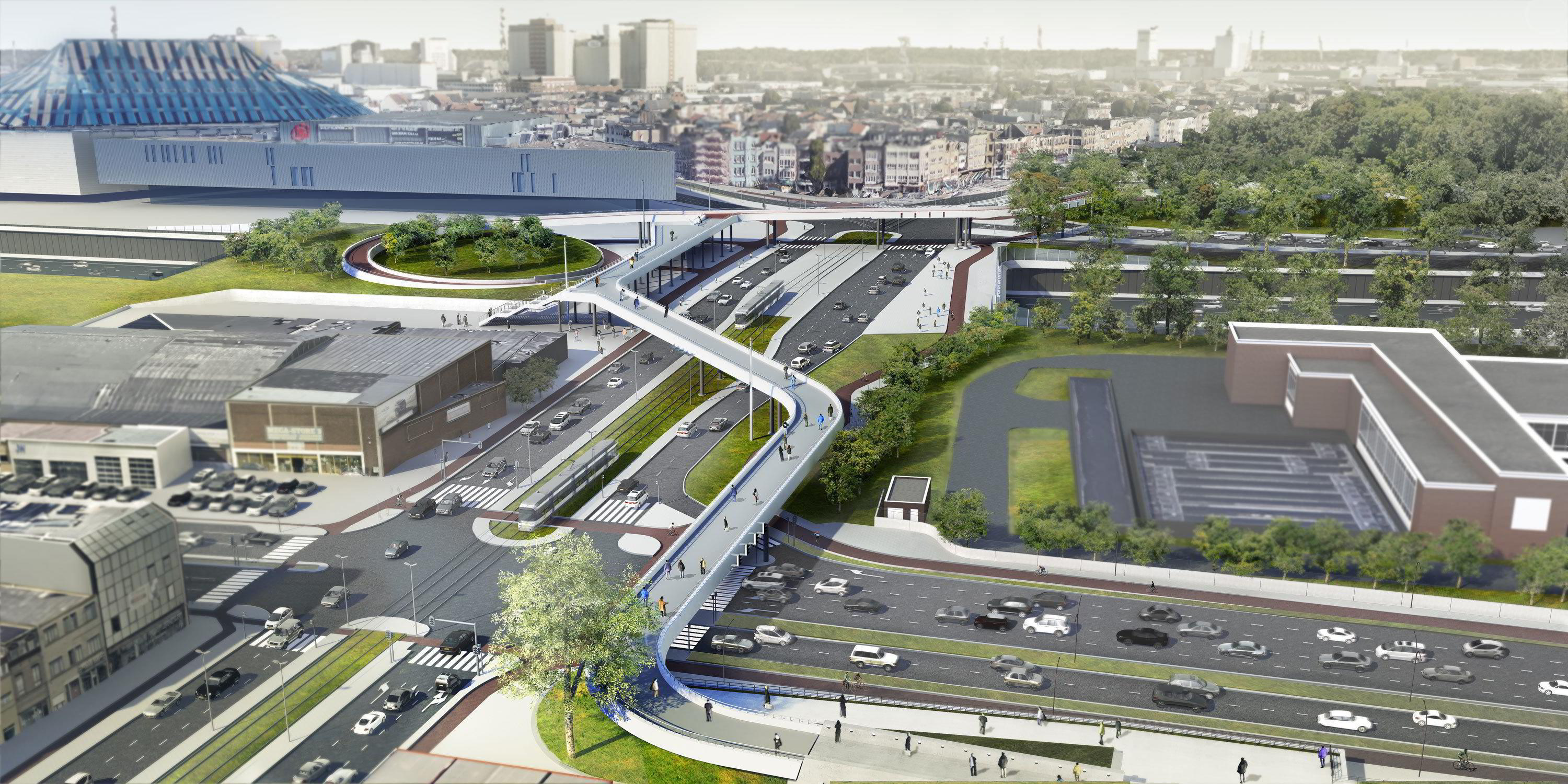 Franki Construct is building a six-meter wide pedestrian bridge that will provide a safe crossing point between Spoor Oost and the Sportpaleis and Lotto Arena in Antwerp. Thousands of people are set to use this walkway when large events take place at either of these venues.
Works on the project started in October 2018 with the laying of foundations and the construction of the bridge head on the Spoor Oost side. The bridge piers on the side of the water treatment plant and Lobroekdok will follow at a later stage. The foundations for the piers next to Schijnpoortweg and Noordersingel are already in place. Next summer, the final bridge pier will be installed in between the tram tracks, and the walkway will be opened. The new bridge will be opened to the pedestrians in the second half of 2019. As the bridge removes the need for pedestrians crossings, vehicle traffic around the area will also run much more smoothly.
Franki Construct


Kartuizersweg 1
2550 Kontich (Belgium)


tel

+32 3 821 16 80
FCVINFO@franki.be
www.franki.be

Since 1998 Franki Construct has been part of Willemen Groep, the largest family construction group in Belgium.