Willemen Groep
Boerenkrijgstraat 133, BE - 2800 Mechelen
tel +32 15 569 965, groep@willemen.be
Activities
Buildings
Residential
Project development
Contractors
Franki
Willemen Real Estate
Location
Rue de l'industrie 1, Halanzy, Luxembourg, Belgium
Client
Architects
Project website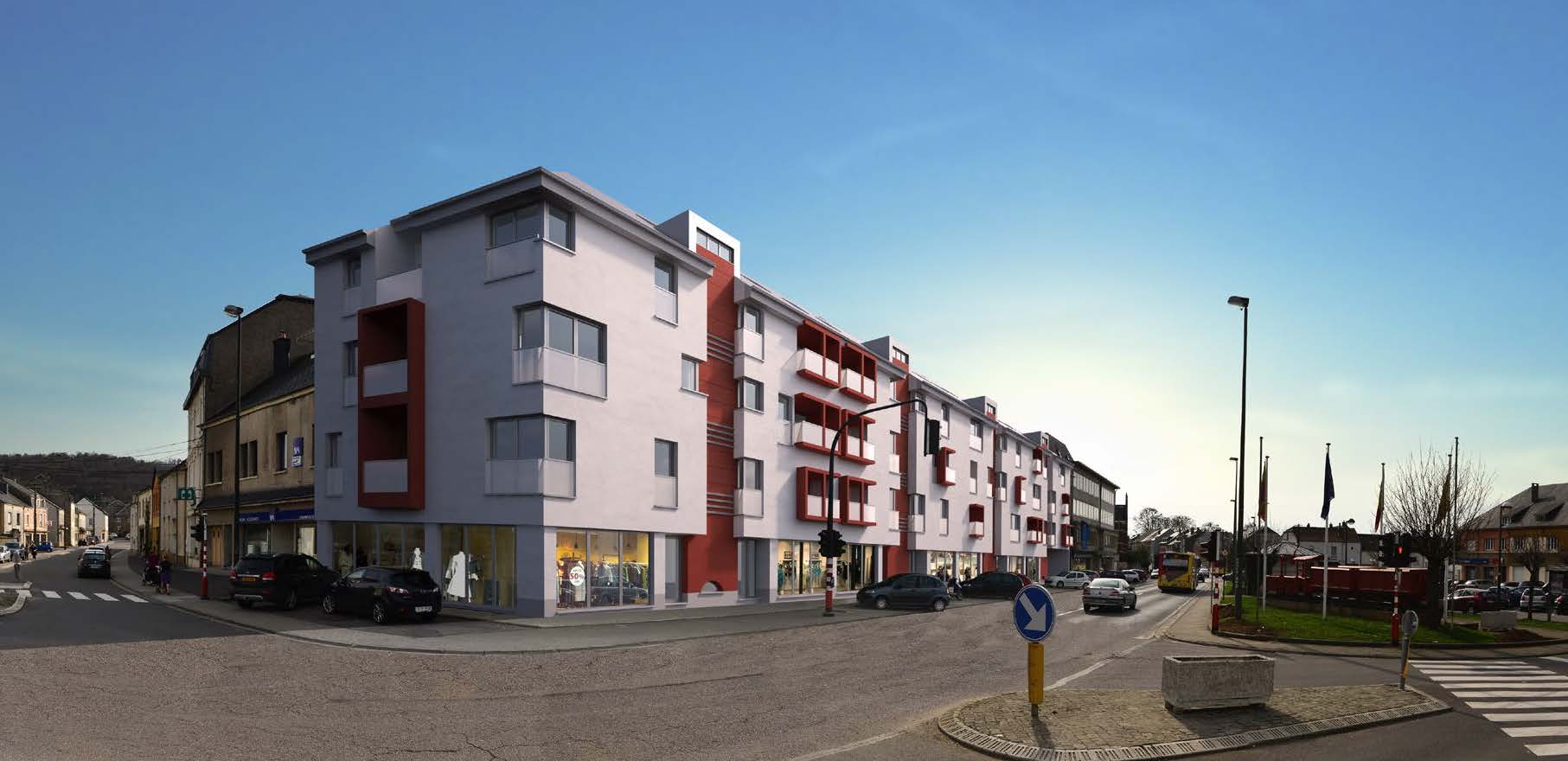 Residence Les Rouges Terres is right in the heart of Halanzy, opposite the old Town Hall.
The block comprises 29 apartments spread over 4 floors with ground floor commercial premises.
The architecture is modern and blends into the village setting perfectly. The colours chosen for the façade match the colours of the iron-rich soil found in the surrounding area. The view from the rear (on the south side), over wooded hillsides, is amazing.
Every apartment has its own terrace, mostly south-facing, plus its own covered parking in a carport at the rear of the block.
The carefully-designed layouts of the apartments, the easy access to all floors (lifts to all floors) and the geographical location make this project an opportunity to live and reside somewhere purposeful.

Special attention was paid to ecology when the block was built: maximum insulation, and a biological condensation heating system. All of this making for a block which is A-classified for energy.

Franki


Chemin des moissons, 10
4400 Flémalle, Liege (Belgium)


tel

+32 4 2505150 | +32 4 3493939
info@franki.be
www.franki.be

Since 1998 Franki has been part of Willemen Groep, the largest family construction group in Belgium.

Willemen Real Estate


Boerenkrijgstraat 133
2800 Mechelen, Antwerpen (Belgium)


tel

+32 15 56 09 30
realestate@willemen.be
www.willemen-realestate.be

Willemen Real Estate is the Willemen Groep's project development department.