Willemen Groep
Boerenkrijgstraat 133, BE - 2800 Mechelen
tel +32 15 569 965, groep@willemen.be
Activities
Buildings
Residential
Sports & leisure
Project development
Integral projects
Building team
Design & Build
PPP
Contractors
Willemen Construct
Willemen Real Estate
Executed works
City Development Project: Extension of the Municipal Academy of Fine Arts, 140 residential units and underground parking
Special features
Location
Sionsplein 23, Lier, Antwerpen, Belgium
Client
Stad Lier, Willemen Real Estate, DMI Vastgoed, Vanhout Projects
Price
Architects
Temporary partnership
Willemen General Contractor, Democo, Vanhout
Engineering Office
Project website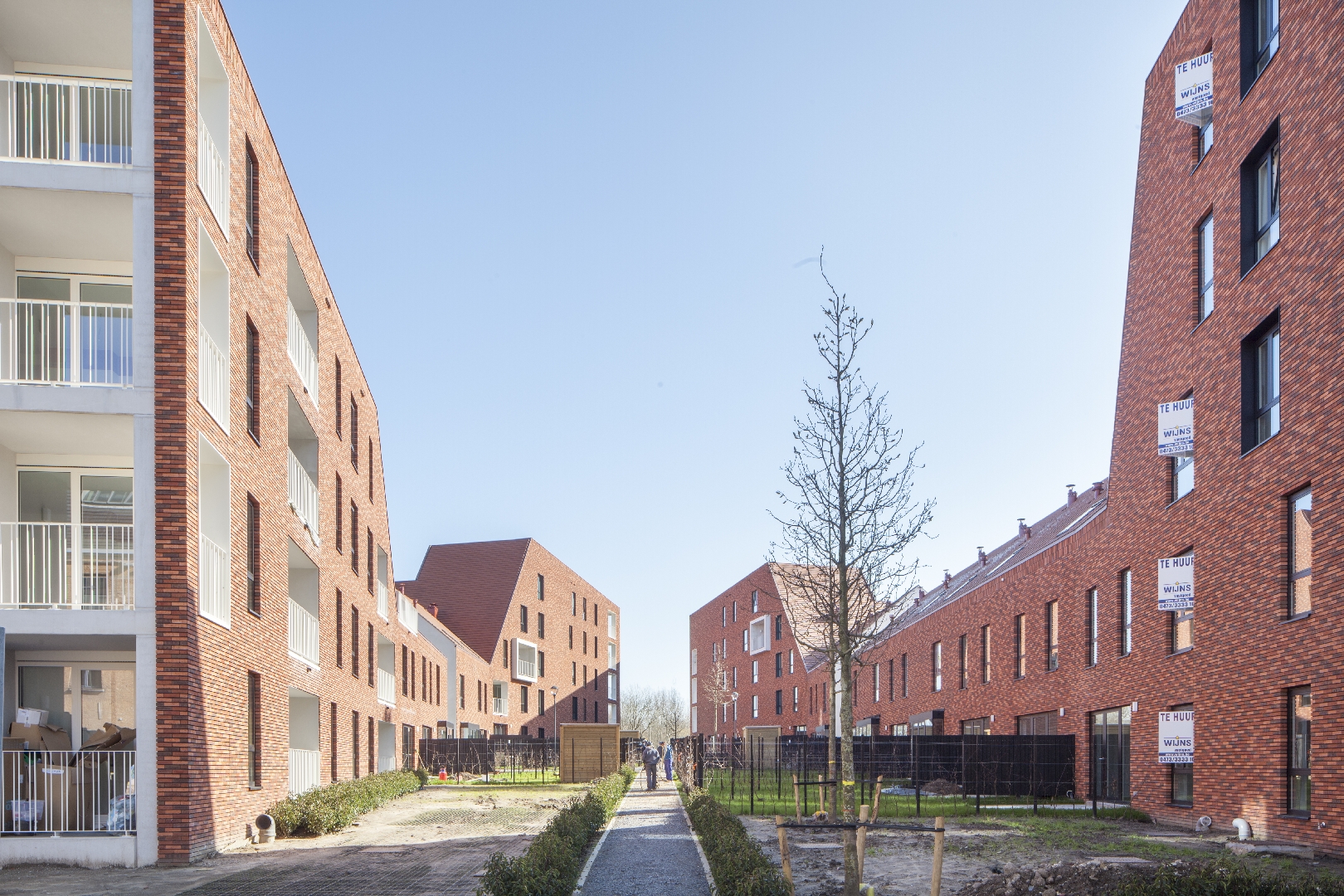 The Sion project is a public-private partnership between the city of Lier and de joint venture between Willemen Real Estate, DMI Vastgoed en Vanhout Projects, the developpers of the project. The former city warehouses are being converted into an entirely new urban district.
The Sion site is located close to the Berlarij shopping street, which is within walking distance from Lier's city centre. This ambitious urban development project comprises the extension of the Municipal Academy for the Fine Arts, 140 housing units and underground parking. The project is being completed in two phases. In the first phase, October 2014 to February 2017, 19 family homes and 64 apartments will be built. The houses with gardens are at the centre of the site. Each has a solid staircase to the attic, which can be arranged as an extra bedroom or den. The large apartments have large windows and spacious terraces of up to 20 m² with views over the River Nete and the nature area behind. The ground floor apartments also come with gardens. The site itself is laid out as a traffic-free residential area, with a number of small squares.
The second phase, November 2016 to September 2018, will see 33 luxury apartment apartments and 29 homes being built.
Willemen Construct


Boerenkrijgstraat 133
2800 Mechelen (Belgium)


tel

+32 15 56 99 65
willemen@willemen.be
www.willemen.be

Willemen Construct came into being on 1 July 2018 as a result of the merger between Willemen General Contractor and the construction department of Kumpen.

Willemen Real Estate


Boerenkrijgstraat 133
2800 Mechelen, Antwerpen (Belgium)


tel

+32 15 56 09 30
realestate@willemen.be
www.willemen-realestate.be

Willemen Real Estate is the Willemen Groep's project development department.