Willemen Groep
Boerenkrijgstraat 133, BE - 2800 Mechelen
tel +32 15 569 965, groep@willemen.be
Activities
Civil Engineering
Water engineering
Contractor
Location
Rue des Hayettes, Ghlin, Hainaut, Belgium
Client
Architects
Bureau Vers Plus de Bien-Etre (V+)
Engineering Office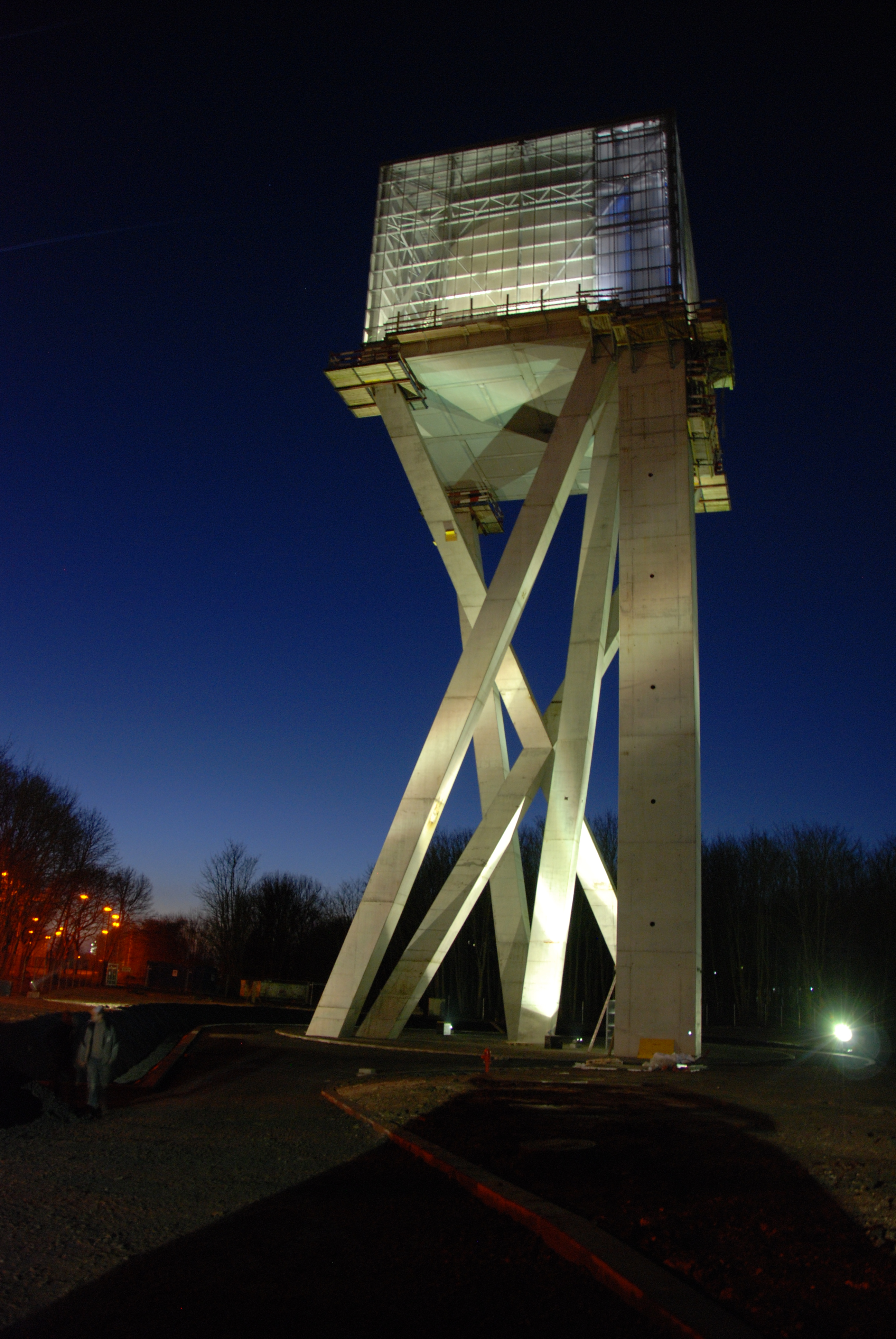 Franki carried out a unique architectural project in Ghlin: a 52.5 m high water tower with a 2,000 m³ storage capacity. The project was designed by the "Vers plus de bien-être" (V+) architectural firm. Stability and special technology consultants also collaborated in the project. With a height of 52.5 m, this architectural structure is an unmissable landmark. Day and night, thanks to an LED lighting system, it provides an incredible view over the Ghlin-Baudour industrial park.
Franki


Chemin des moissons, 10
4400 Flémalle, Liege (Belgium)


tel

+32 4 2505150 | +32 4 3493939
info@franki.be
www.franki.be

Since 1998 Franki has been part of Willemen Groep, the largest family construction group in Belgium.