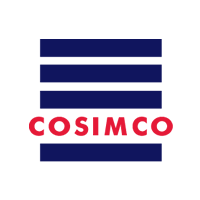 Cosimco Maroc
Cosimco Maroc acts in Morocco as a general contractor, with an emphasis on industrial building.
From the outset you will be accompanied by a team of experts that convert your ideas into the project you wish to implement. Our transparent approach ensures that design and budget match precisely, with no room for misunderstandings.
From its offices in Casablanca, Cosimco Maroc operates right across Morocco. Various projects are followed up in the regions of Casablanca itself, Tangiers, Rabat and also Nador. But these regions represent no limitation per se. Morocco is a logistics port into Africa.
Cosimco Maroc invites you to explore the opportunities and would be please to accompany your business undertakings in Morocco, and elsewhere in Africa as the Willemen Group. In this way you will receive, in Morocco and in the rest of Africa, the trusted and highly reputed service that you expect or have already experienced in Belgium.
Office
46, Route d'Azemmour
Lotissement Al Fath
Lot 4 Imm ZEVACO
20230 Casablanca (Morocco)
VAT MA 15261771
Tel: +212 522 36 70 57
contact@cosimco.ma