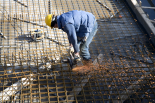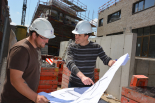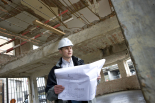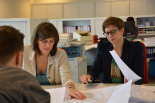 A policy focused on satisfied employees
WILLEMEN GROEP is growing strongly, both at home and abroad. Hence we are continually looking for new talent with ambition to strengthen our organisation. In this, much importance is attached to individual development, combined with a high level of commitment and good performance. All of this of course in a safe working environment. We promote a no-nonsense company culture with a good sense of initiative and entrepreneurship.
Are you passionate about the construction sector and would you like to help us show the rest of the world see what we can do? Then be sure to have a look at our job openings.
More than 2,000 employees work together as a perfect team in guiding your construction project to a successful conclusion. They are our greatest capital.
Attention for the continuous training of our employees is a trump card we are happy to play. Training needs are discussed in the annual evaluation and performance reviews or in consultation with the immediate supervisor. In this, we take account of the job requirements, market requirements and personal interests.
For a number of years now, the training courses have been bundled under the Willemen Academy, an in-house training institute. This includes management training, but also more practical courses (blower door operation, scaffolding installation,…) as well as safety training (SCC, scaffolding…), language training (lessons in French given in-house).
Our workers can also follow training according to the requirements of their job or the project. A number of workers, for example, are taking computer training in order to better manage the warehouse in the future. Each year, we organise our training day in February for all workers in collaboration with the Belgian building confederation.
A major strength of Willemen Groep is its motivated employees who guide our construction projects to a good end. Their satisfaction is our greatest quality label.
We are only satisfied when our employees are satisfied. We understand that each employee spends an average of eight to ten hours a day in the work environment. Consequently, team spirit is a value we are happy to invest in. The many recreational activities are a testimony to this. Each month, two volunteers treat the others to lunch in the refectory, and sometimes activities are organised in the evening or during the weekend (indoor karting, volleyball, barbecue, night of the proms ...).
After the delivery of each project, a party is organised with the employees to celebrate its successful completion. Every two years, there is a major personnel party to which all are invited. Needless to say, all of these events can count on enthusiastic participants!
Motivation is a broad and comprehensive concept. Group spirit, continuing education, flexibility, job and role descriptions, evaluation and performance reviews are just a few of the themes being developed at Willemen Groep. The satisfaction survey revealed group spirit as one of the group's strongest assets. Our project and site managers lead their projects with a high degree of autonomy, under the coaching of management. We also provide group and hospitalisation insurance for our employees.
In short, we strive in a number of ways to create a friendly and positive climate for all of our employees.
 
Interested in joining our team? Have a look at our job openings.