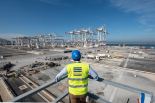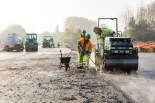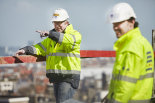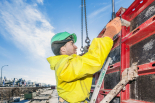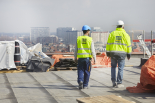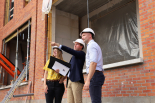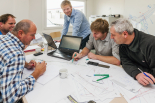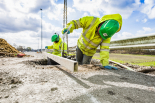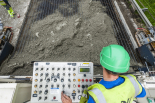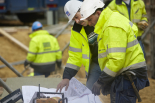 A policy aimed at satisfied employees
WILLEMEN GROEP is maintaining a rapid growth pace in Belgium as well as internationally. Therefore, we are constantly seeking new talent to strengthen the group. A great deal of importance is attached to individual development, combined with a high degree of involvement and appreciation for employee performance. In a safe environment, of course. We like a no-nonsense corporate culture with a great sense of initiative and entrepreneurship.
Are you passionate about the construction industry and would you like to show the rest of the world what we are capable of? Then be sure to check out our vacancies.
Healthy and happy employees are one of our top priorities. That's why we make sure that they can fully develop themselves and grow along with our group.
The attention to the continuous training of our employees is an asset like to utilise to the fullest. The training wishes are discussed in the annual evaluation and performance reviews or in consultation with the direct manager. We take job requirements, market demands, and personal interests into account.
For the past few years, the training courses have been bundled within the Willemen Academy. Our own internal training institute, as it were. This covers management training, as well as more practical training, safety training (SCC, scaffolding, etc.), and language training.
Our construction workers and road workers can also follow training courses according to the requirements of their job or the site. Every year, we organise a training day for all our construction workers and road workers in cooperation with the Belgian Construction Confederation.
Willemen Groep's greatest asset is the motivated employees who manage our construction projects perfectly. Their satisfaction is our highest quality label.
We are not satisfied until our employees are satisfied as well. We realise that every employee spends an average of eight to ten hours of their day at work. That is why team spirit is a value in which we are happy to invest. The many enjoyable additional activities in the evening or during the weekend (going to football or to a concert together, for example) are witness to this. Every three years, there is a major company convention for all our employees. The satisfaction survey revealed the group spirit in our companies as one of our strongest assets. 
Motivation is a broad and comprehensive concept. Group spirit, continuous training, flexibility, job and role descriptions, annual evaluation and performance reviews are of paramount importance to us. Our project and site managers can manage their project in a very independent way, while being coached by the technical management. We also provide group and hospitalisation insurance for our employees. In short, we strive to create a pleasant and motivational climate for all our employees in various ways.
Interested in being part of our team? Check out our job openings.
Find the job that's just right for you using our CAREER ORIENTATION TOOL. This tool was specially developed to discover and orient architectural talents. Take the test and discover which three jobs within Willemen Groep suit you best!