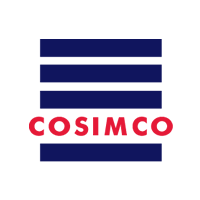 Activities
Cosimco's core activity is industrial construction. Cosimco has constructed thousands of square meters of warehouses as well as logistics, agricultural and production buildings. The accent of our activity lies on accommodating companies in all of their aspects. Each building is a prototype, each building must fulfil the expectations of its user. The flexibility required to provide an answer to all the needs of a building programme is part of our trademark: "The seriousness of our approach guarantees a sustainable future for your building"
Cosimco actively participates in the entire construction process, from preparing the building programme to key handover at commissioning. We find it important to contribute to the design and optimisation of the building, with respect for the allotted budget, the desired quality and the agreements made. Our employees have multidisciplinary expertise in design and construction.  In short, Cosimco has everything in house to execute your office project.
non-residential buildings
"Non-residential buildings" include public service buildings; schools, sports centres, cultural centres, youth hostels and government buildings. These projects are usually obtained via public tenders. Such projects are also offered by governments and agencies in the form of "competition tendering". Cosimco then acts not only as contractor, but also as the initiator of a team capable of designing, budgeting for and constructing an optimal building according to the specifications given; the design & build formula.
EDUCATION
PUBLIC
SPORT & LEISURE
Cosimco constructs a wide range of residential buildings or collective housing; residences, youth hostels, social housing (Cosimco is familiar with the Flemish Social Housing Company – VMSW – regulations), assisted living residences, rest homes, etc. "Collective accommodations" comprises residences whose facilities and materials are identical in each unit. We can participate in this type of project development as construction partner as well as initiator: in this case the marketing is handled by our specialist sister company Willemen Real Estate.