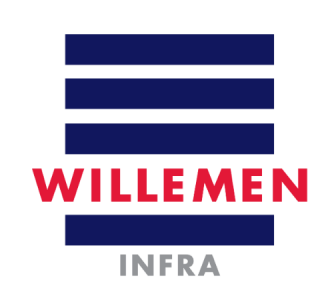 Activities
General road construction
Read more about the activities of Willemen Infra in general road construction; paving, concrete works, foundation works, earthworks and sewer works.
Asphalt
Read more about the production of asphalt by Willemen Infra and the various types of asphalt processing used by Willemen Infra.
Civil engineering
Read more about the civil engineering activities of Willemen Infra; bridge construction, road tunnels, bicycle tunnels, noise barriers and pumping stations.
Recycling
Read more about the processing of construction and demolition asphalt by Willemen Infra. Willemen Infra has fixed and mobile crushing and sieve installations, concrete mixing plants and an in-house laboratory for quality control.